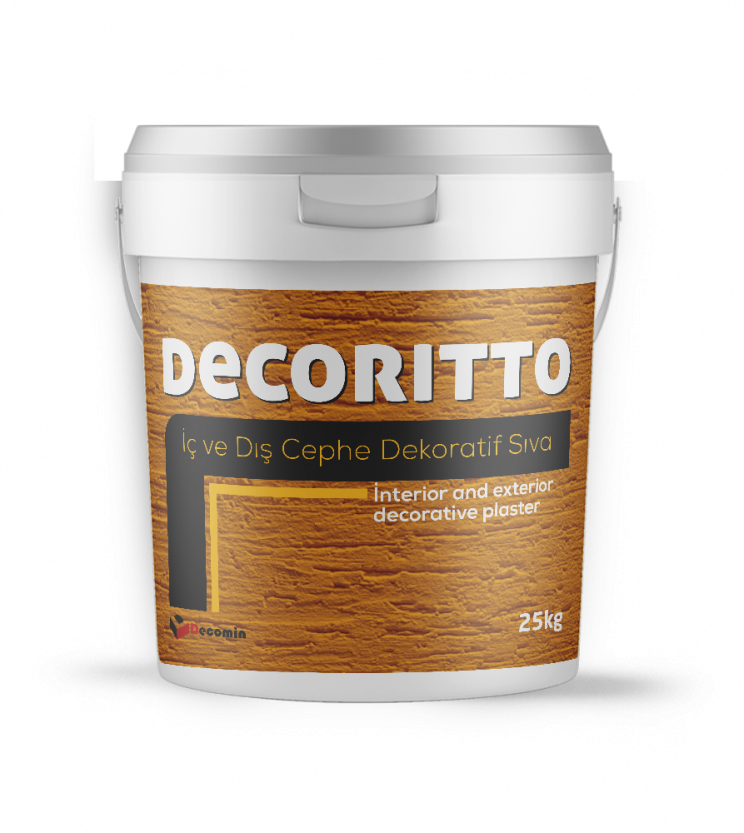 Project Description
Product description
Emulsion based, can be used inside and outside , applied with a trowel, trowel- patterned ,thick line pattern decorative, ready-made colored plaster.  Scope of application
 >It can be applied on mineral surfaces such as black plaster, concrete, cement boards and old painted surfaces on the exterior surfaces and on interior surfaces with its decorative appearance if  desired.
Technical specifications
(23 ° C and 50% Relative Humidity)
General Information:Colors: 144 colors in the exterior color wall.White can also be colored with Color Master.Texture : StripedStructure: Acrylic emulsion basedThinner: Water
 Application Information: Application temperature: (+5°c)-(+35°c)-Drying time:Surface drying: Approx. 24 hoursFull drying .2-3 daysLower temperature and higher relative humidity,Extends drying time.Consumption: 3.3 -3.5 kg/m2 depending on the roughness of the surfaceApplication Tools: Plastic trowel
Application Instruction  > Surfaces to be applied should be  cleaned from dust, dirt and oil  reducing adhesion, completely cleaned of old and swollen paint layers and made dry, sound  and clean.
Project Type
Decorative Paints -

Insulating Paints -

Water Based Paints -